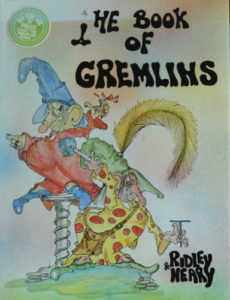 My writing career began in earnest age 17 when I won £5 in a competition in, the wonderful and still on my bookshelf, 'The Book of Gremlins' (by Michael Ridley and Bryan Neary) for a story about, surprise, surprise, gremlins. (My entry was 'The Sports Gremlin of the Year' if I recall correctly, merging my love of all things sport and animals/mythical creatures).
Around the same time, I had a story rejected by Manchester United's match day programme about the adventures of Raymond the Red Devil, named after ace midfielder, the late, great, Ray Wilkins. I even made my own proto-type, pre-requisite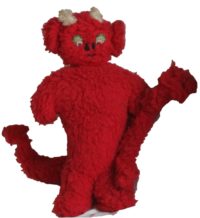 cuddly devil (long before their current mascot, Fred the Red, had risen from the Gates of Hell). The story also featured Charlton, the teddy bear, named after…
Whilst trying to keep up with modern trends, as with most children's writers, my stories are strongly influenced by my childhood favourites: 'The Hundred and One Dalmatians', 'The Wind in the Willows' and anything featuring Paddington. I read books about horses too. From 'Black Beauty', to gaucho horses of the Argentine pampas and brumbies running wild in Australia. When I finally visited Australia, sadly I didn't see any wild horses but I did spot kangaroos, koalas and kookaburras. I have had a soft spot for this bird ever since my parents' friends, who, after emigrating there on the £10 passage, sent us kids a picture book about a kookaburra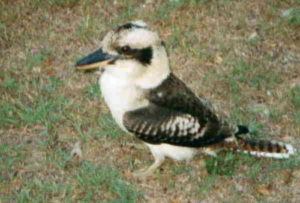 sitting in an old gum tree. Many years later, I met this kookaburra in their garden in the hinterland of Brisbane.
I wrote scripts for radio during my spell at BBC Sport, from five minute bulletins to hour-long documentaries, but my personal writing only re-surfaced when I started travelling more extensively. My subconscious kicked-in while relaxing on the road and it began generating ideas for animal adventures set around the world. I had one such idea whilst standing on the summit of Table Mountain in South Africa in the mist.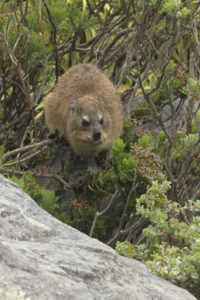 That was when I encountered rock dassies (aka rock hyrax) for the first time. As the mist began to break up, I saw flashes of the 'World Far, Far Below' and imagined these dassies having to travel to this unknown place. For some unknown reason! That initial idea has now morphed into a three book animal adventure series which I am in the process of writing for children aged 8-11. Along with some picture books, I also have an easy reader series in development.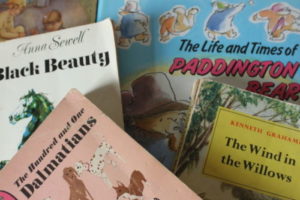 I hope the stories I write not only entertain but also educate, if only in a subliminal way. In fact, I can attest to the educational value of reading at a young age because I learnt the meaning of the word 'miracle' from 'The Hundred and One Dalmatians' – check out chapter 15. It took me a while, though, to work out who Cruella de Vil really was and why she was so fascinated by fire.